A stunning and secluded forest location awaits
Unique Woodland Wedding Venue
The Woodlands has it all. A versatile location that is suitable for outdoor or indoor ceremonies. Surrounded by a tranquil forest, the location has everything you could possibly want for any outdoor celebration. Stunning ceremony areas, Luxury Tipi along with an outdoor kitchen we have everything covered.
The venue also boasts a modern indoor space complete with a ceremony area, dining room, and main bar, meaning the weather will be one thing you won't need to worry about on your wedding day.
Your guests can stay on-site in The Woodlands accommodation, in close proximity to the main event surrounded by forest and rolling hills many of the rooms are easily accessible on the ground floor.
Find out in more detail what The Woodlands has to offer.
The Main Venue
Our main venue is contemporary and sleek yet blends in to the surrounding woodland perfectly. Find out why this forest venue is perfect for your wedding day.
Find out more about The Woodlands
Outdoors
Outdoor kitchen, Luxury Tipi, or maybe just a secluded spot to reflect in nature. The Woodlands will ensure all your guests have as much fun as you do.
Discover the Outdoors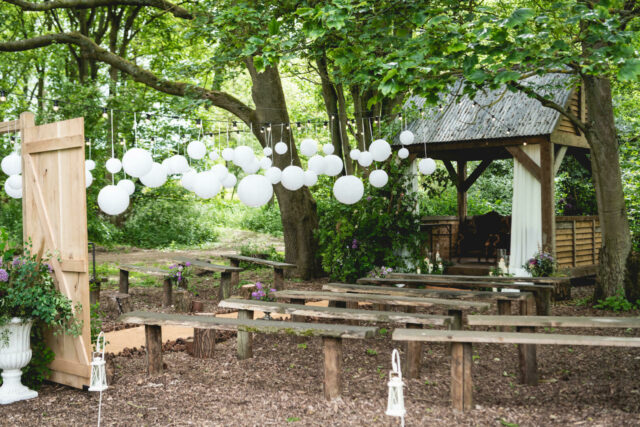 Arrange a viewing
Experience The Woodlands for yourself and arrange a viewing
Our dedicated team are ready to meet you and start planning your special day.
Arrange a viewing