Unique Weddings at The Woodlands
Unique Weddings at The Woodlands
Our stunning woodland wedding venue makes for a truly unique and unforgettable experience for you and your guests.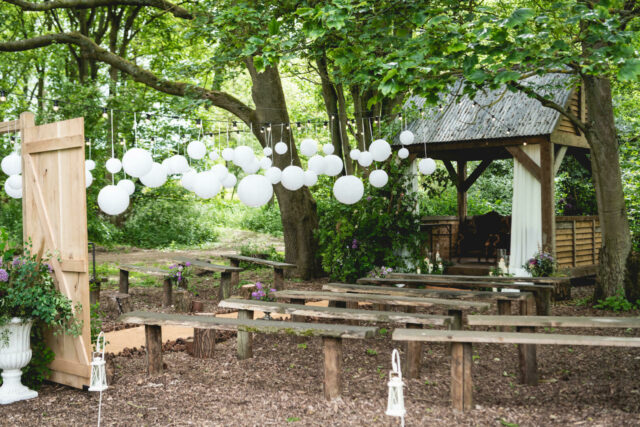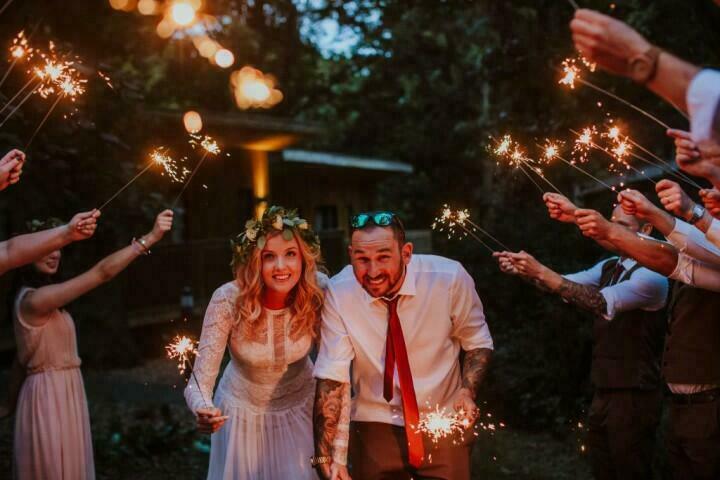 We have an experienced Wedding Team at hand to help you let your dream wedding come to life, no matter how wild and wonderful. They've put together some ideas for how you can create a truly unique countryside wedding.
With a stunning treetop canopy above you, why not make the most of it with decorations. Go for bright colours with garlands, colourful lanterns, and beautiful bunting across the venue, or something more subtle with a monochromatic palette with mood lighting suspended from the branches above the ceremony.
If you're looking for themed arrangements to decorate your intimate forest wedding, you can take a more non-traditional route than flowers. Create a nature-inspired theme with tumbling moss, branch, and pine cone table arrangements with confetti made of wildflower petals.
Have a photo booth with props from all of your favourite films and movie soundtracks playing in the background at the reception, or comfy sofas, blankets, and cushions for guests to relax on in our luxury tipi as they celebrate your big day.
The Woodlands is such a unique place to get married, anything is possible.
Unique meals
We have our dedicated Chef's Team lead by Executive Chef Carl have created a truly unique menu. From a formal sit-down, multi-course meal to a casual buffet, we can accommodate the wedding you have in mind.
Woodlands BBQ
Entertain your guests with a unique twist like wood-fired pizzas or burgers straight from our outdoor charcoal barbeque at The Woodlands.
Towers of treats
Indulge in our dessert ladder or stack your cake tiers as high as you'd like, with as many fantastic and unique flavours as you wish.