Boho Theme Weddings For The Unconventional
Have you started planning your wedding, but looking for something more alternative with a bohemian dreamy flair? A boho wedding might be what you're looking for.
Boho Themed weddings have an effortless and elegant style that evokes a free-spirited nature. Whimsical and romantic this eclectic style celebrates nature and is a perfect way for you to personalise your wedding theme. Stunning, natural, and timeless find out why The Woodlands is the perfect location for a Boho-themed wedding.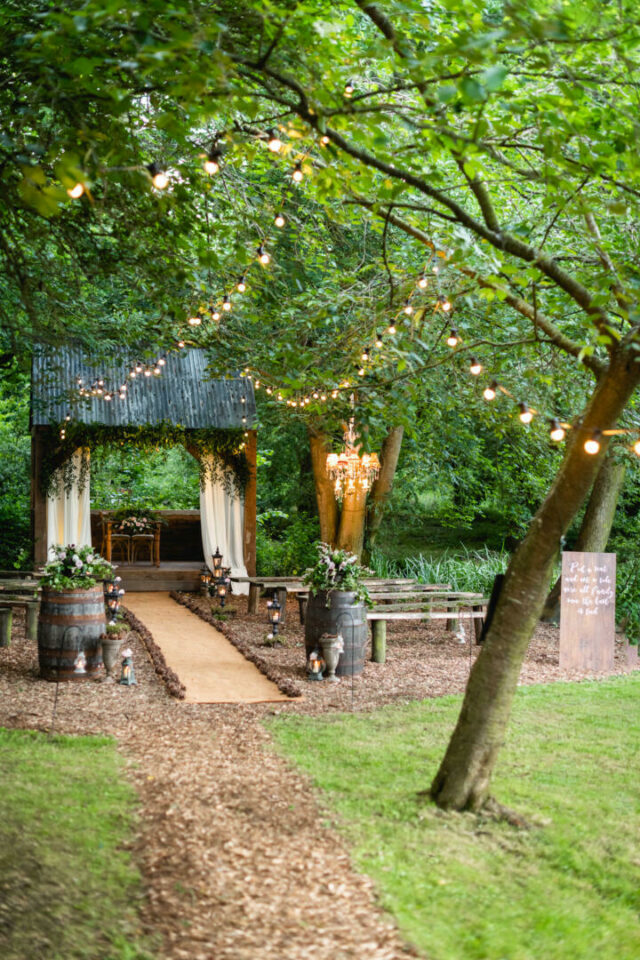 The Woodlands is a stunning venue tucked away in beautiful countryside on the boarders of Leicestershire and Northamptonshire for the perfect boho-themed wedding.
This exclusive location is waiting for you to put your very own spin on it – break away from traditional weddings and create something completely unique. Our experienced Wedding Team is on hand to help you design your bespoke bohemian-styled wedding day.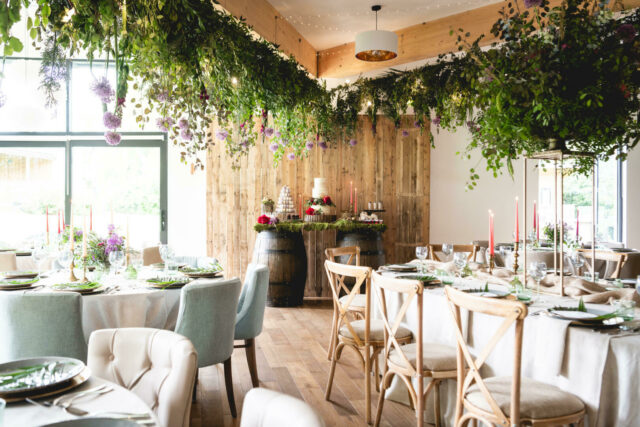 Whether you're having an indoor or outdoor wedding in the Woodlands, there are endless possibilities when it comes to the decor for the venue.
Adorn the spaces with wildflowers for an authentic, natural feel – poppies, cornflowers, daisies, sunflowers, sweetpeas, and lavender are sure not only to add to a deep, earthy colour palette but add a gorgeous aroma across your ceremony and reception. Embellish bouquets and arrangements with grasses, ferns, and berries for an enhanced boho vibe.
Sips & Snacks
We can offer a selection of cocktails and mocktails to suit the boho wedding theme, as well as canapes and snacks that cater to all dietary requirements.
Bespoke menus
Our Head Chef is passionate about sourcing local ingredients, greatly inspired by nature - perfect for an authentic boho wedding.
Wood-fired feasts
Our evening menu is packed full of delicious dining options - from wood-fired pizza, fresh from our outdoor charcoal pizza oven, to a Woodlands grazing table filled full of cured meats, artisan bread, cheese, fruits, and more.