Update: Wedding Trends | The Woodlands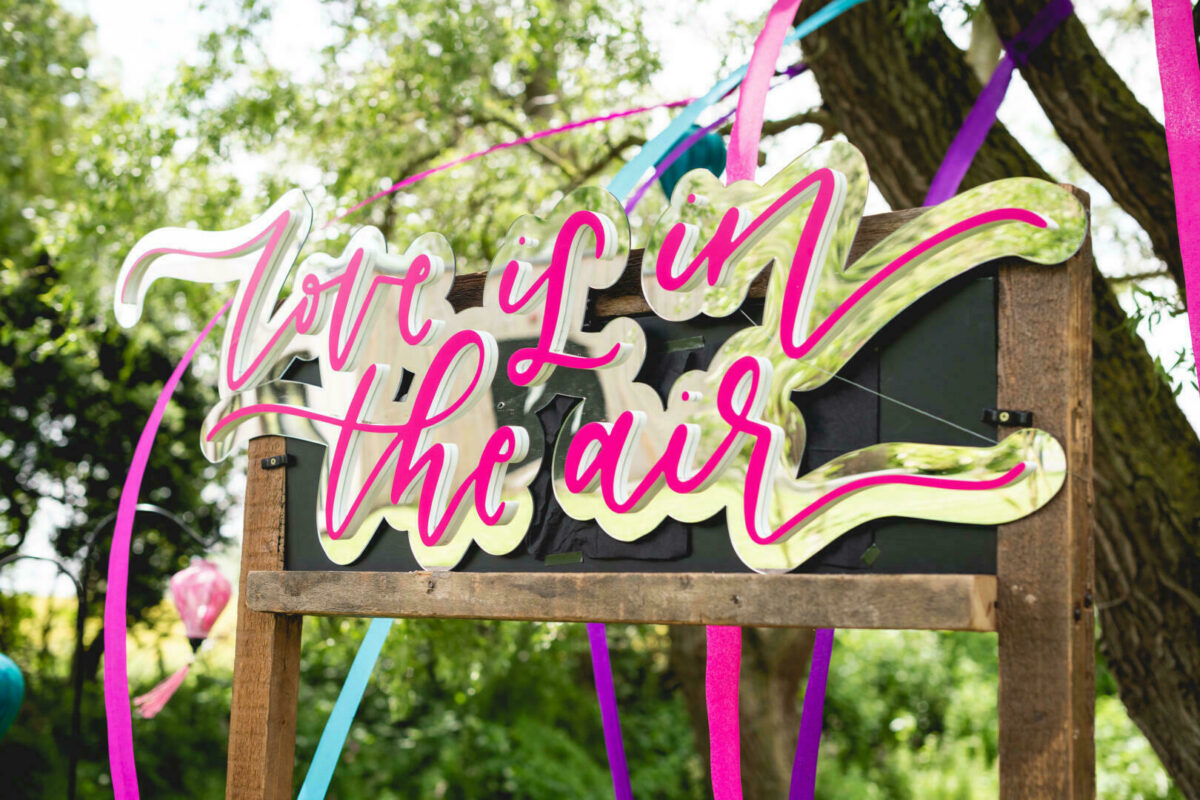 There's lots of great wedding stylists out there to inspire you, or help put your own wedding style ideas in to practice for your big day. But, as a wedding venue, we also take an interest in upcoming wedding trends to ensure what we offer is fresh and on-trend.
A top UK wedding planner taught us a few years ago that the UK tend to follow wedding trends in the USA and Australia and adopt them some 12-18 months later. So ever since then, we've loved watching what's hot across the pond, creating our own style inspiration and showcasing it through styled photo shoots.
We're lucky that we have lots of amazing, creative and supportive wedding suppliers near to The Woodlands so when we shared our inspiration with Nadine from Nerissa Eve Weddings, she jumped at the chance to help us create the look we wanted, as well as add a whole heap of her own ideas into the mix.
From our research, we learnt – among lots of other things – that;
Colour schemes were becoming less rigid, with mixing and matching quite popular
Vibrant colours were making a comeback and people were loving bright coloured smoke bombs
People were starting to opt for lightboxes and neon signs over chalkboards
Copper was definitely still in and pampass grass has made a resurgence in popularity with a little nod to the 80s!
Sustainability was becoming important in weddings, which included favours that were either edible or able to be planted over keepsake trinkets
Couples were bringing nature in to their wedding venue in different ways, such as wrapping columns with ivy and lining aisles with ruscus or palm leaves
Hanging installations were popular, whether that be paper lanterns, macramé dreamcatchers or floral and foliage statement pieces
While we couldn't adopt all of the style ideas, we loved taking the best bits and creating some wonderful scenes in our unique Leicestershire wedding venue, The Woodlands, which will hopefully inspire you…
The amazingly talented florist, Tracey, from Once Upon a Time, certainly brought nature into the indoor ceremony room, with huge ceramic urns brimming with peonies, wheat grasses, allium and greenery foraged from the woods. Nerissa Eve complemented the floral displays with palm leaves on the chair backs, lanterns down the aisle, ivory chiffon draped from rustic ceiling frames and foliage wrapped silver birch logs.
With an indoor and outdoor licensed ceremony area at The Woodlands, couples can choose where they prefer to marry. Outside, The Hideaway, is nestled under the trees, just beyond The Treehouse and alongside the trickling River Welland. Large oak doors were installed by Nerissa Eve to create a grand entrance to the aisle with over-sized natural flower displays added by the florist to the opening of the doors and The Hideaway.
No marriage is complete without a celebratory drinks reception, right? And the beauty of The Woodlands is the indoor and outside space (weather dependent, of course!) so we chose to highlight the best of both. Bramble Cocktail and Forager's Fizz adorned the bar both inside and out, with the outside bar nestled under the trees which highlighted the trend for vibrant colours, hanging lanterns and streamers, as well as neon signage (by Millie Stone)
If you like the idea of bringing nature in to your wedding day, you may just swoon over the flower-filled wedding breakfast room at The Woodlands! Nerissa Eve and Once Upon a Time used the beams of the room to suspend an abundance of foliage and flowers – including pistachio leaf, antirrhinum, amaranthus green, achillea, allium thyme and siergrass – to create a dramatic, woodland ambiance.
The room was complemented by an indulgent dessert table by Victoria's Cake Company and Maison des Macarons, coloured glassware by Top Table Hire, and modern calligraphy stationery and table plan on copper piping by Millie Stone.
With closest friends and family gathering to celebrate your union, fun and laughter tend to go hand-in-hand with a wedding day at The Woodlands and it was no different at our shoot. Having decking and lawns all around the venue, woods to explore and plentiful wonderful backdrops for photos, we were spoiled for choice.
The Pixie Booth looked right at home in front of the venue as our couple donned fancy dress, jumping inside the booth for photos and the colourful smoke bombs added an extra wow to photos under The Treehouse. Bride, Keavy, wowed in a luxurious boho dress by Wendy Makin and hair vine by Liza Designs, courtesy of Courtyard Bridal Boutique.
Whether you like the upcoming trends we've highlighted or not (after all, style is a personal preference), The Woodlands is such a wonderful blank canvas, that whatever style ideas of your own you have, it adapts beautifully.
If you'd like to discuss your woodland wedding with our team, you can contact them on T: 01858 881500.
Photoshoot credits:
Models: Keavy & Louie