Sam Bennett Photography + Film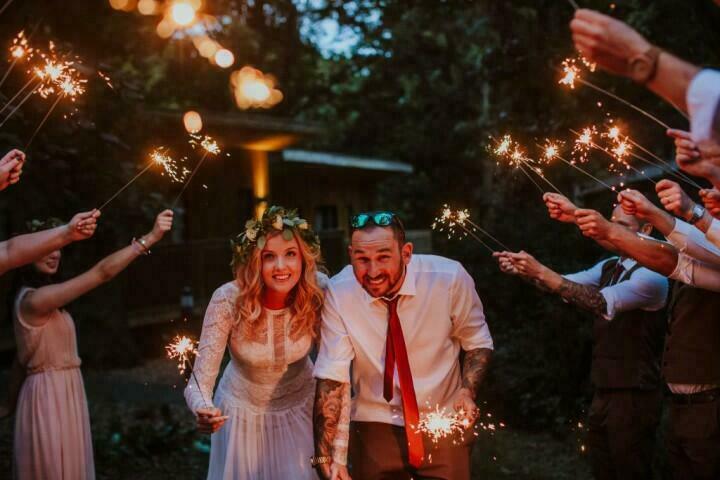 Here at Hothorpe Venues, not only are we lucky enough to play a part in your big day, we also get the chance to meet and work alongside so many talented and creative suppliers. So, when Sam photographed a wedding at The Woodlands we jumped at the chance to have a quick chat and pick his brains…
Here he talks about how he became a wedding photographer, his favourite parts of the big day & most importantly shares his top tips!
How long have you been a wedding photographer?
I photographed my first wedding nine years ago, at the age of 17, for a family friend and it went on from there. In fact, last year I photographed my first bride's granddaughter – which makes me feel like I've been doing it for decades!
I've always been interested in portraiture, which naturally led to weddings. Although wedding photography is a lot of pressure… I love it!
When a couple book you for their big day, what is the process?
I always love to meet up with the couple to check we're right for each other. I like to be sure my style is what they're looking for, so I know I'm going to be able to photograph their day the way they want.
I also offer an optional pre-wedding shoot included in the package, so I get to spend some time with the couple before the wedding. It's a brilliant opportunity for the couple to experience what it's like to be photographed and it's fresh in their minds before the big day!
How would you describe your style and approach of photography?
I find it quite hard to describe my style when asked, a lot of people say the reason they book me is for my natural, unobtrusive and outdoorsy style. Whilst I ensure I get the shots needed; my approach is pretty laid back. I'm always conscious of the couple enjoying the day. Like most of us in this job, I could spend hours photographing however, I know that the couple also need time to be able to mingle, socialise and have a fun too!
Do you have a favourite style of wedding to photograph?
One thing I love about my job is that every wedding is different and there are so many styles to photograph, so it's hard to choose – but, outdoorsy weddings just hit the top! Being in the woods is so calming for me and I know other people feel the same. The peacefulness helps to add to the atmosphere for everyone else at the wedding too.
What is your favourite part of the day?
This is a real tricky one, so I'm going to cheat and mention a few parts of the day which I always love seeing, that sometimes (always) even give me tears! Firstly, just before the ceremony is normally chaos as it really sinks in that it's actually happening, which makes for brilliant photos as does the reveal of the bride showing close family her dress. Next is the speeches, this is a time for people to be so honest and soppy about how happy they are for the couple! Last but not least is just after the first dance, I love it when everyone joins the couple on the dance floor and the party really begins!
What do you love about photographing The Woodlands?
When I got my first enquiry for The Woodlands, I was so excited! The venue is right up my street and somewhere I'd always wanted to photograph. I was blown away by how peaceful the ceremony area is and was beautiful combined with a harpist for the ceremony and reception drinks. It was so relaxed – the bride was staying in the gorgeous lodges just round the corner, and everything was so convenient, it made for a great atmosphere which really helps.
What tips would you give to couples to ensure everything goes well on the big day?
My first tip is… try to relax. I know it's been a stressful few years planning and you want everything to be perfect, but at this stage you've done all you can do. Now is the time to leave it to your trusted wedding planners, photographer and suppliers.
My next tip: Do your speeches before the meal. This one isn't a must and lots of people choose not to, but I've found it can be helpful! A lot of best men, fathers, grooms, brides etc. are so worried about their speech that they can't enjoy their food, so this solves that problem!
My third tip is to have a good song after the first dance. It's always such a special moment after the first dance when everyone joins the couple on the dance floor so it needs to be a good one!